Celebrate Christmas In July With An Adventure
If you are looking for a unique and fun way to celebrate Christmas in July in Sydney, TooUp Sailing can tailor a charter to suit your group size, the sights you would like to see, and your time frame.
Christmas in July sailing Sydney Harbour onboard your own private yacht!
It is a bit of a mystery where the concept of Christmas in July came from, but with so many Australians with a British and European heritage, there is an attachment to celebrating Christmas in the cooler months.
Like or loathe the concept, Christmas in July is a modern addition to our social calendars and is now celebrated by many businesses, restaurants, social groups, and private groups of families and friends. And why not, any excuse for a party, right!
Based on Sydney harbour, our luxury catamaran, TooUp, offers a fantastic venue to celebrate Christmas in July with a group of up to 20 people.
Guests will be able to enjoy the three spacious entertainment areas onboard, including the covered outdoor dining and lounge space and the indoor saloon, both of which seat up to 8 people. Guests will also have the chance to relax in the trapeze and sun lounges out on the forward deck.
For passengers who have had their love of sailing ignited while on board with us, our crew provides both 6-hour private sailing training and 2-day instructional courses to help develop their seafaring skills.
---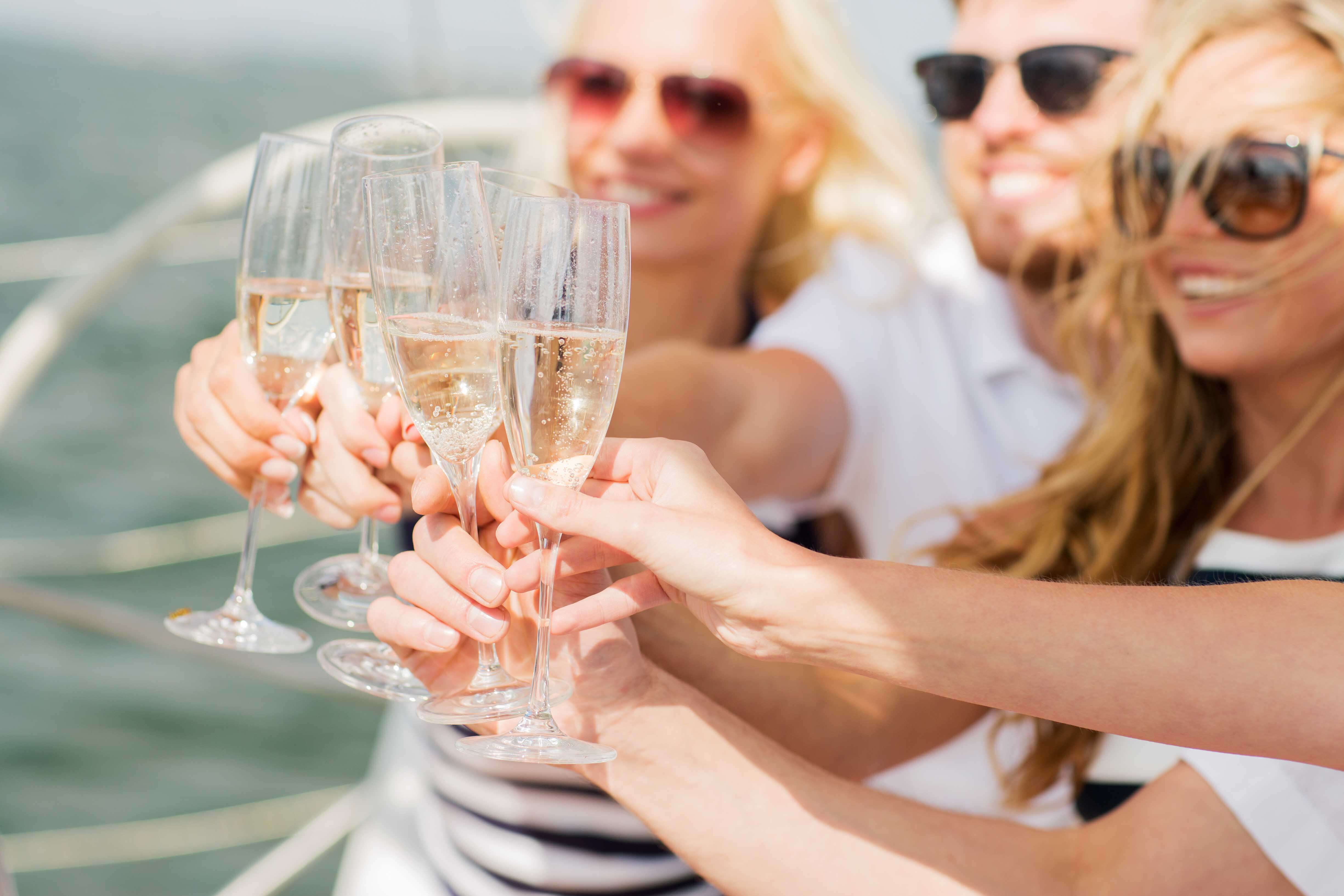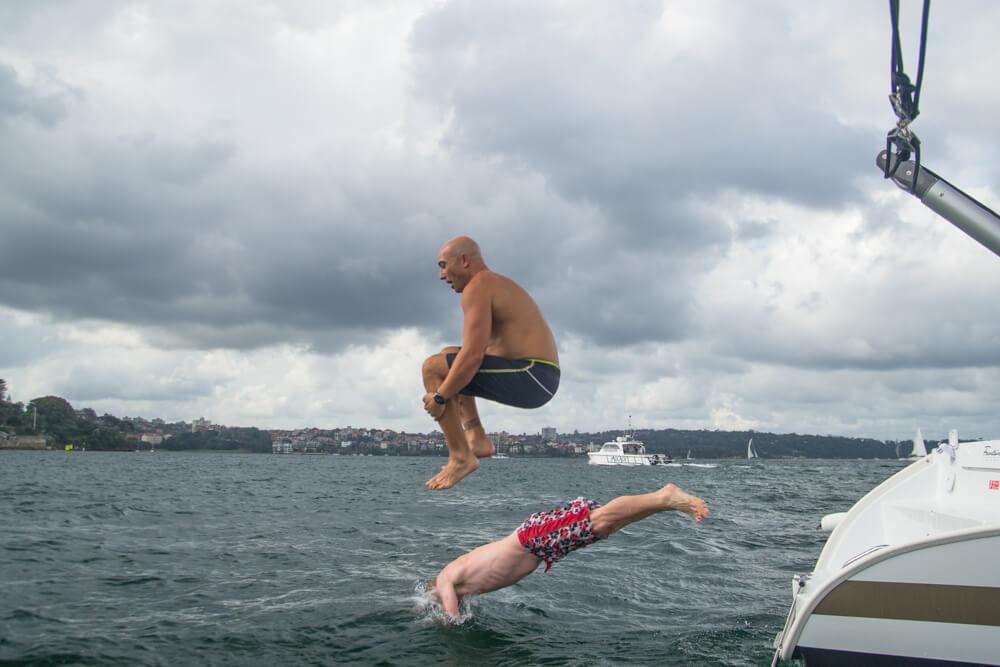 Christmas Cruises from Sydney Tailored to Suit Your Requirements

Sail Sydney Harbour onboard your own private yacht and take in the sights of the Sydney Harbour Bridge, Circular Quay, The Sydney Opera House, Fort Denison and more.
Sight-seeing, swimming, sailing all from the comfort of our luxurious 40-foot catamaran TooUp, we tailor the charter for your enjoyment to suit your group size, time frame and budget.
Get involved in the sailing or just sit back and relax and take in the spectacular views of Sydney Harbour.
Those passengers who can't resist diving into the beautiful Harbour water can rise off with our outdoor hot shower.
Our guests will have the opportunity to indulge in a festive feast, with our catering options sourced from trusted local food suppliers, guaranteeing that all meals are made with only the freshest ingredients available.
So when it comes to finding a cost-effective and luxurious Christmas cruise from Sydney's iconic Harbour, make sure you get in touch with the experienced and professional crew of the TooUp today.
Other Private Charters Include: