Private Boat Hire Sydney
Private Day Charters offer an opportunity to experience the magic of sailing Sydney Harbour onboard your own luxury yacht!
Invite up to 20 family members, friends or colleagues and tailor your own Sydney Harbour Boating experience to suit your group, sailing knowledge, budget, and schedule.
With private boat hire, Sydney will come to life in a way you've never before experienced. Enjoy the spectacular city views, calm and shimmering waters, and a relaxing ocean breeze as you leisurely make your way across the Harbour in our fully equipped luxury yacht.
Private Boat Charter Experience in Sydney

There is simply no better way to experience the magnificent Sydney Harbour than by water.
Sydney Harbour Boating offers skippered private charters so you can experience the magic of sailing the harbour aboard our luxurious 40-foot French-built catamaran, TooUp.
We tailor charters to suit your personal or corporate requirements, offering morning, champagne lunch, afternoon, sunset or evening cruises with a variety of catering options.
Aboard the TooUp, you will find three separate entertainment areas where you can kick back, relax and take in the best that Sydney Harbour has to offer. Featuring an indoor saloon and dining area and covered dining and lounge space, both with seating for 8, as well as a forward deck complete with a trapeze and sun lounges, you'll be able to enjoy the Sydney sun in total comfort.
To organise a private boat charter in Sydney, simply give our professional and experienced crew a call today.
---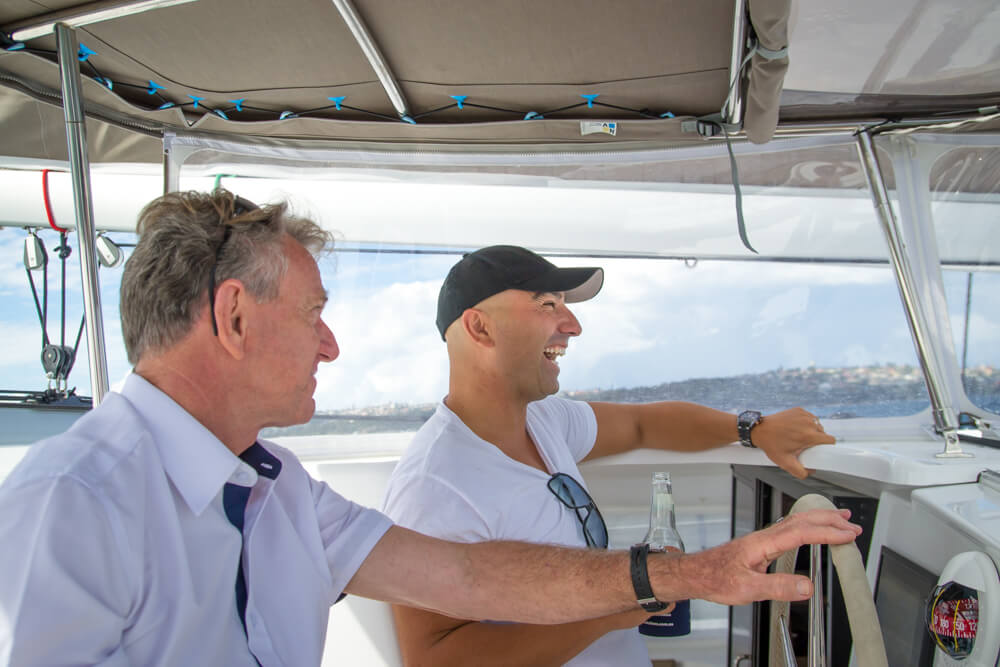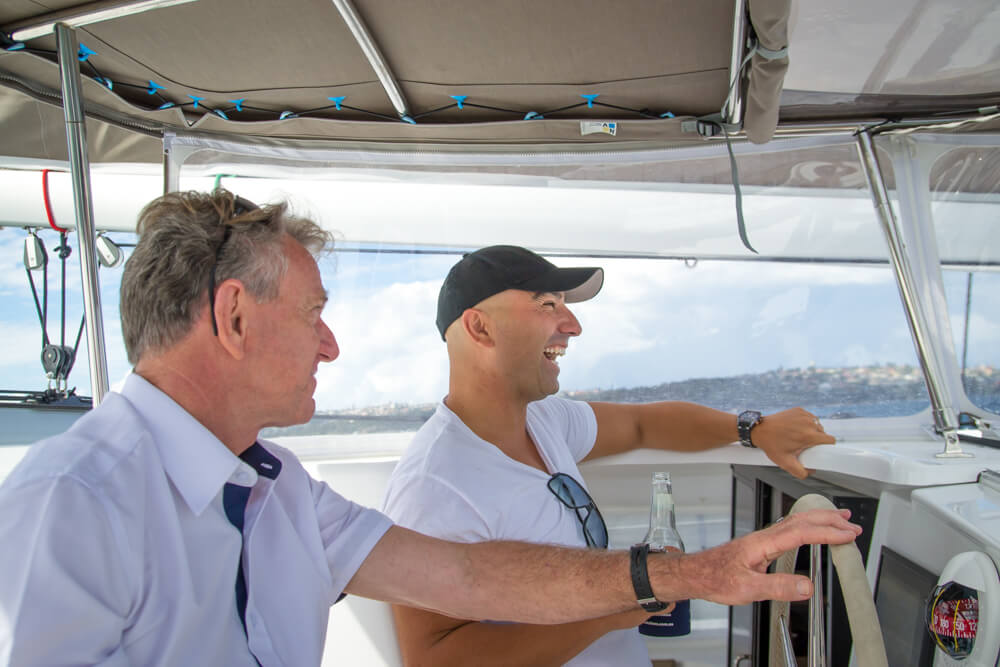 Book an Unforgettable Boat Charter in Sydney Harbour Today
Our catering service is second to none, with quality food and ingredients provided by local caterers and suppliers to ensure that our passengers are able to dine on some of the most premium and delicious produce available.
If you want to experience Australia's largest city in a whole new and unforgettable way, there is simply no beating a private yacht charter across Sydney Harbour.
The TooUp crew also offers sail training for passengers who want to hone their skills on the water or learn what's necessary to pilot their own boat. We offer 6-hour private training and 2-day courses, both of which provide you with a fun and engaging day out on the Harbour.
Private Yacht Charters in Sydney: Discover The Magic

Have you always wanted to enjoy the glamour of sailing on your very own private yacht? Then book a spot aboard the TooUp for your friends, family and yourself, and enjoy a day sailing around the beautiful waters of Sydney Harbour.
Your passionate and qualified Skipper and Host or Hostess will take you around the Harbour on our fully licenced luxury vessel. You'll be able to enjoy a drink as you watch the sunlight glitter across the water, with plenty of space aboard for each of your guests to stretch out and make the most of their time on the Harbour.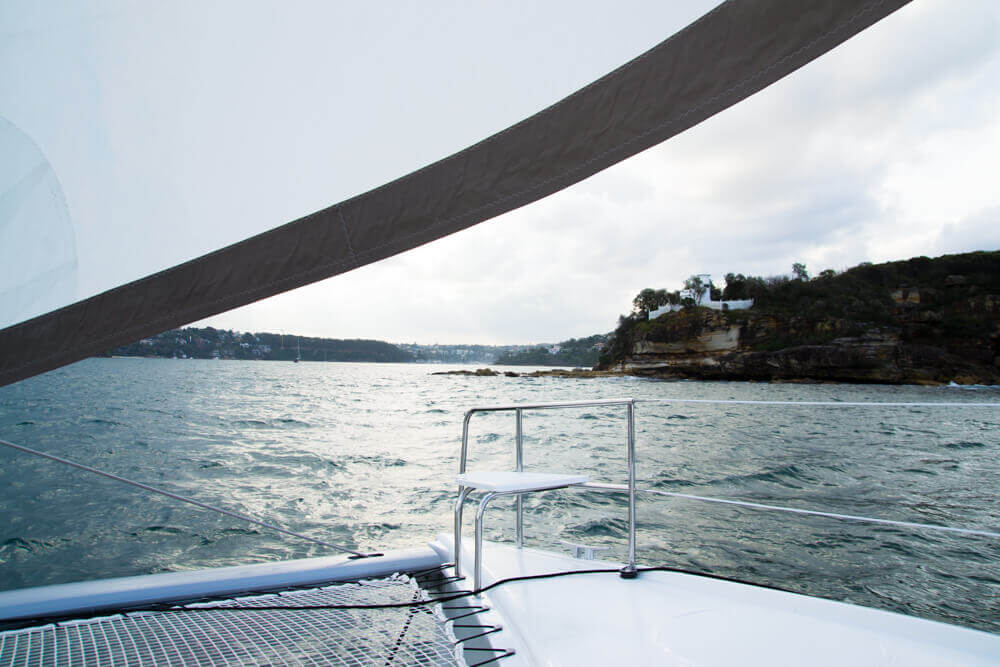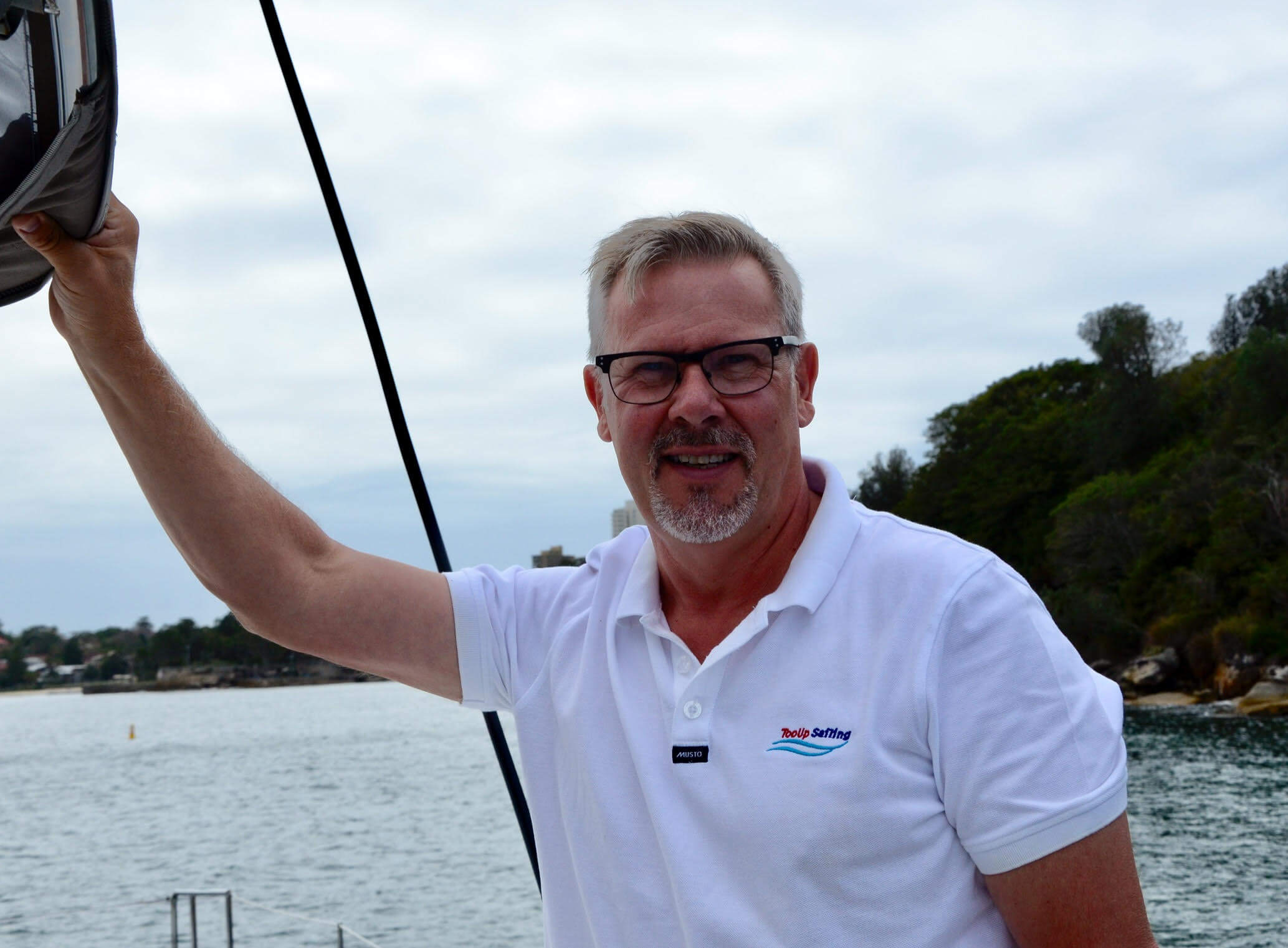 Come Onboard to See Why We Are a Go-to Name for Sydney Harbour Charters
Private Charters We Offer
You can embark upon a journey with the TooUp crew for special events all across the year. Organise a private charter on Sydney harbour for an occasion, or simply enjoy a luxury sailing experience when it suits you most.
Some of our most recommended private charter options include: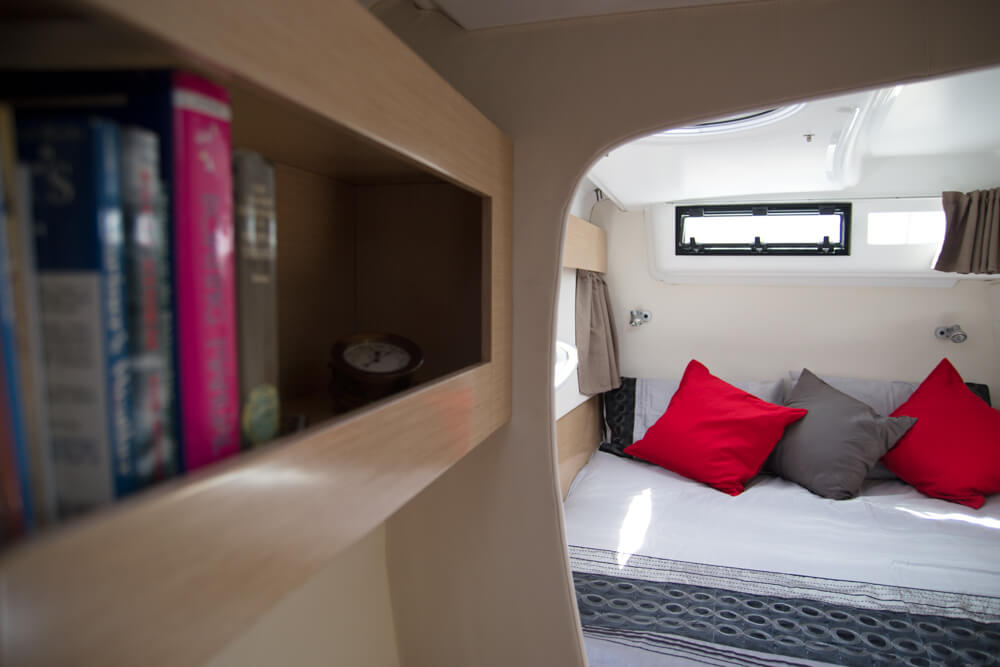 Come Onboard to See Why We Are a Go-to Name for Sydney Harbour Charters
Whether you are planning an end of year work trip, celebrating an anniversary or significant milestone, or simply want a good excuse to get the family together, the TooUp is the boat for you.
Our Sydney Harbour charters represent the very best in affordable luxury, with a range of prices and packages available to suit your event and budget.
The experienced crew of the TooUp will take you from one gorgeous location to another, and can moor in quieter waters when you want to enjoy the day away from the hustle of Sydney's world famous Harbour.
Our crew can also help passengers get set for their own sailing endeavours, offering both 6-hour private sail training as well as 2-day courses that are fun for sailors of all skill and experience levels.
Get in touch with us today to learn more about the TooUp, and speak to our crew about booking a trip.
Treat your work colleagues, family or friends to a unique way to experience Sydney Harbour!