Sydney Harbour Sightseeing Cruises
When it comes to Sydney Harbour cruises, passengers want to make sure they are getting value for money, and the chance to experience an unforgettable journey across the heart of Australia's largest city.
That's exactly what they will find when they step onboard the TooUp, a 40-foot luxury catamaran that is the perfect way to see Sydney from a completely new angle.
This spacious and comfortable vessel is suitable for parties of up to 20 guests for day trips, as well as 6 guests overnight. The TooUp features luxurious comforts such as trapeze and sun lounges on the forward deck, a stylish and spacious bathroom, and an outdoor hot shower, which is ready and waiting for you to rinse off after a quick dip in the inviting waters of Sydney Harbour.
Enjoy A Dinner Cruise While Looking At The Harbour

Onboard the TooUp, you will experience a truly mouth-watering Sydney Harbour dinner cruise. We provide a number of fine dining options to our guests, and we are also fully licenced, meaning passengers can sit back with a glass of their preferred vintage while they watch the Harbour sights slowly float by.
We work closely with local caterers and food suppliers to source the finest ingredients available, allowing our crew to prepare delicious meals in our well-equipped and modern kitchen.
While onboard our Sydney Harbour cruises, passengers can dine in either the indoor saloon or outdoor lounge and dining area, both of which can comfortably accommodate up to 8 guests at a time.
---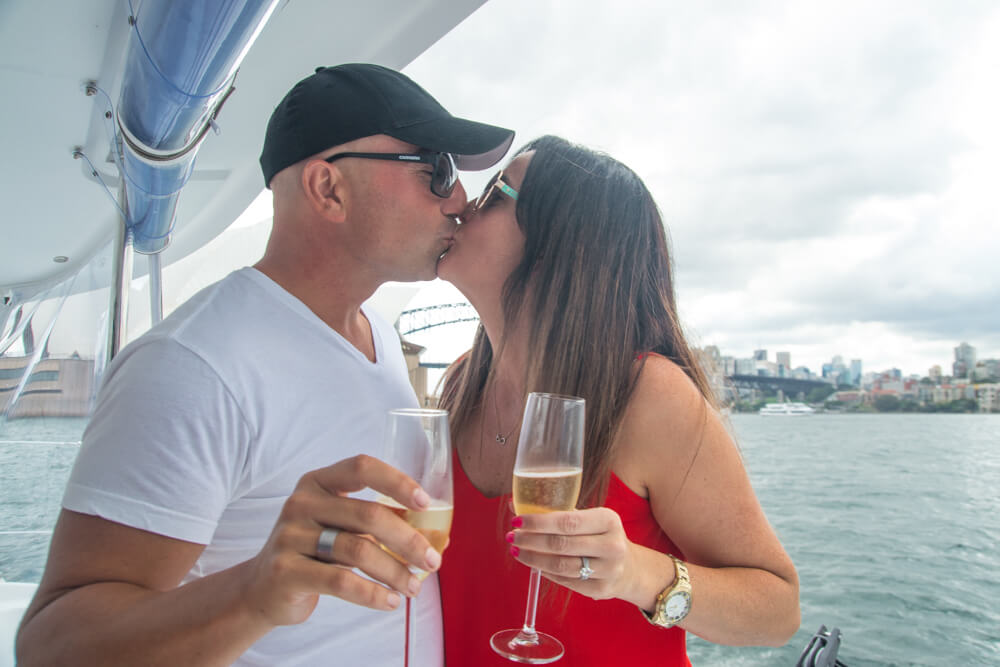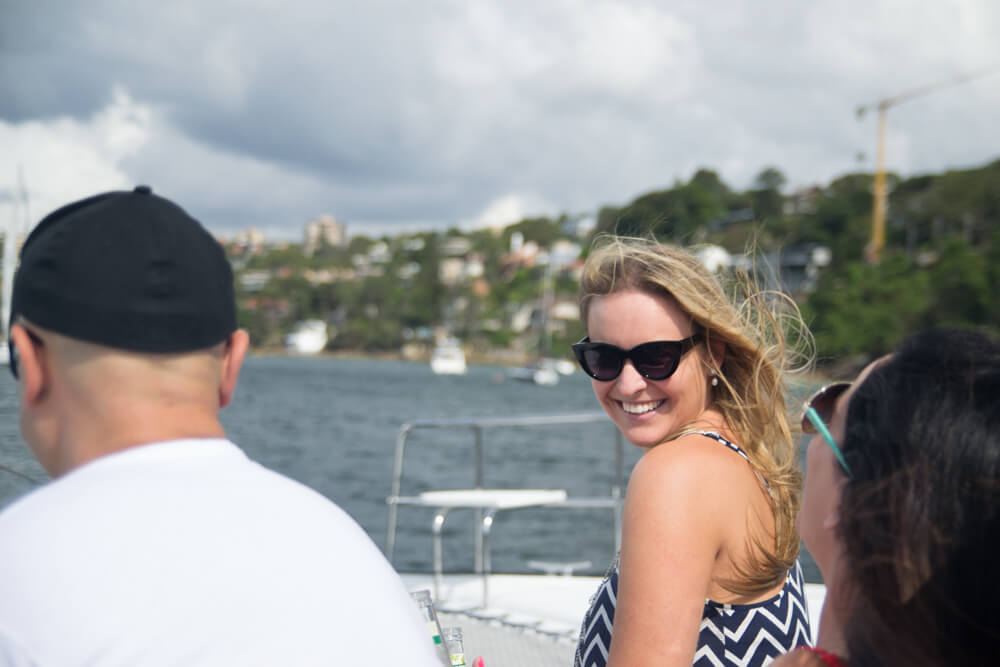 Come Onboard Our Sydney Harbour Charters

Are you looking for a way to see the sights of Sydney Harbour, but find all the available tours and trips a little boring? Then make sure you contact our crew today and book a spot aboard the TooUp! Take in all that Sydney has to offer in luxurious comfort on one of our Sydney Harbour charters!
Our Sydney Harbour sightseeing cruises are second to none, with your Skipper and Host or Hostess ensuring that everything is taken care of for you during the trip, allowing you to sit back and enjoy the ride with friends and family.
The crew has a wealth of knowledge regarding Sydney and the various features and notable historical locations throughout the Harbour. They will be able to provide detailed insights into the stories surrounding each of the sights and spots visited on the voyage.
Other Private Charters Include: