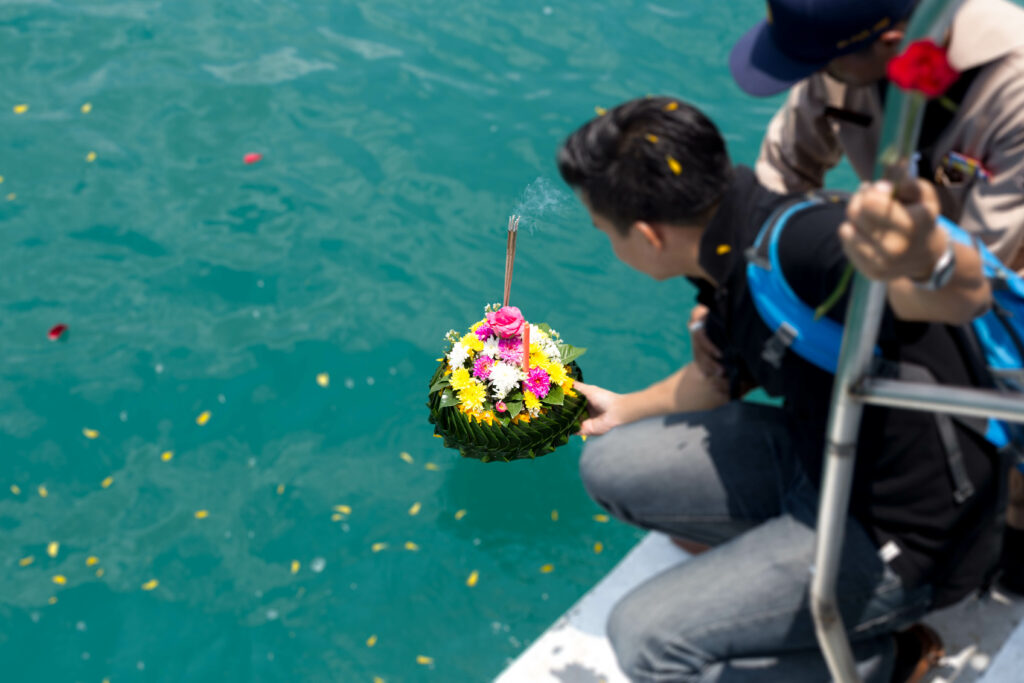 We can help you say goodbye in a personalised and memorable way
For many, there's no better tribute than scattering ashes on Sydney Harbour and Too Up Sailing is here to assist you as you say your final farewell.
We'll help you find the ideal spot. Then we'll cut the engines to allow you the space and time to share your favourite memories and say your last good-byes – in your own way.
We'll provide refreshments of your choice or you are welcome to bring your own.
Ashes scattering can be arranged directly with the Too Up Sailing team or through your funeral planner. Let us know if you would like to include any cultural or religious traditions as part of your farewell.
We operate COVIDSafe cruises and follow the Australian and NSW Governments' COVID Health and Safety requirements which includes limiting the number of people allowed onboard. Children are welcome as long as they are carefully monitored by a responsible adult passenger. They will be required to wear a life jacket throughout the cruise.