Sydney Harbour Boating offers Sail Training experiences that are ideally suited to anyone who is:
preparing for a bareboat charter holiday or just needing to brush up boat handling skills;
thinking about buying a multihull;
wanting to introduce a reluctant or inexperienced partner to sailing;
new to sailing and wanting some one-to-one training in a small and private charter environment;
wanting to gain more hands-on experience and confidence in coastal sailing, navigation and general cruising.
Full Day Private Lesson
Duration: 6 hours
Location: Sydney Harbour
This is designed for anyone with minimal sailing experience and is ideal for a couple considering purchasing or chartering a catamaran for the first time.
For more experienced sailors we can also tailor the lesson to help your "non-sailing" partner gain the confidence so you can work together in handling the boat with ease.
Throughout the course, you will learn how to: plan your sailing trip; cruise with confidence; navigate efficiently using electronic and paper chart plotting; hoist sails, tack, gybe, reef, plus basic sailing and motoring operations; successfully anchor and pick up moorings; safely embark and disembark at a marina; tie up and secure your vessel, and much more. We will also show you how to use the safety equipment on board.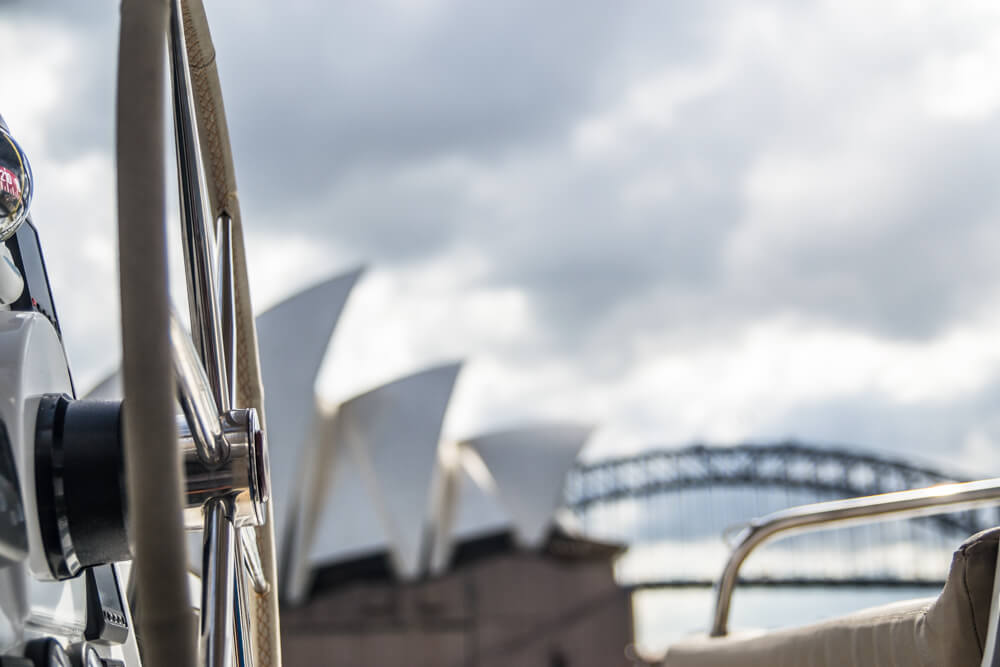 2 Day Sailing & Training Course:
Duration: 2 full days and one night.
Location: Sydney Harbour
A great opportunity to experience some quality time aboard a cruising catamaran, spend time under sail, at anchor, sleeping, cooking and living aboard.
This Sydney Harbour Boating course is an excellent option for those who are seriously thinking of purchasing a catamaran or taking a longer charter trip.
The sail training is similar to the 6-hour course with a lot more hands-on time to practice and gain confidence. We also cover passage planning, provisioning and navigation.