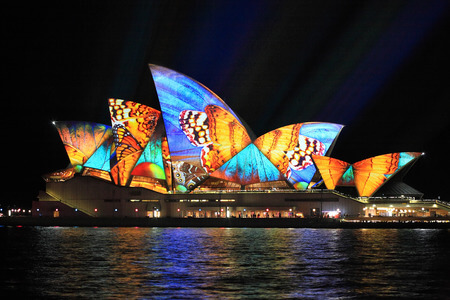 Celebrate Sydney Harbour's special events with a private charter
Sydney loves to celebrate on the Harbour and you can experience all the excitement with friends and family on a private cruise, or make an impression with colleagues for a corporate event aboard the luxurious Too Up Sailing catamaran.
Imagine experiencing:
Sydney's New Year's Eve fireworks from the Harbour as light cascades across the water and the noise reverberates throughout your body. No rowdy crowds! You'll have one of the best views in Sydney. Enjoy the luxury, have all the catering organised for you and simply enjoy the atmosphere and spectacle of this iconic event.
The excitement of watching the start of the Sydney to Hobart Yacht Race as crews jostle for the best position before the starter's horn rings out. You'll be so close to these magnificent vessels, you'll hear their captain's instructions and the clanging as they adjust their sails.
Australia Day on Sydney Harbour. It's one of the Harbour's busiest days of the year and one of the biggest highlights is watching the Ferrython – a ferry race to Shark Island and back to the Sydney Harbour Bridge. You'll be part of the excitement and the envy of everyone standing on the shore as your enjoy your private Harbour cruise.
Vivid Sydney from the Harbour. You'll have uninterrupted views as the lightshow splashes across iconic harbourside buildings, filling everyone with awe. It may be cold outside but the luxurious Too Up Sailing catamaran will keep you cosy and warm. Avoid the crowds on-shore and enjoy Vivid from the Harbour.
Cruise your own way – we're here to help
The Too Up Catamaran is fully licensed and offers a full catering service using fresh, premium produce prepared by experienced, local caterers. Click here for catering options.
Children are welcome as long as they are carefully monitored by a responsible adult passenger. They will be required to wear a life jacket throughout the cruise.
We operate COVIDSafe cruises and follow the Australian and NSW Governments' COVID Health and Safety requirements which includes limiting the number of people allowed onboard.